How do I link a domain?
How to connect a domain to hosting
For domains that were purchased individually (not as part of your hosting plan), it requires manual configuration for it to be connected to your hosting.
For the domain name to access the hosting account, you must update its DNS (Domain Name System) settings to point to your hosting account. Usually, this is a set of two nameserver entries provided by your hosting provider.
SiteGround, for example, displays this information in the main sidebar of your cPanel account: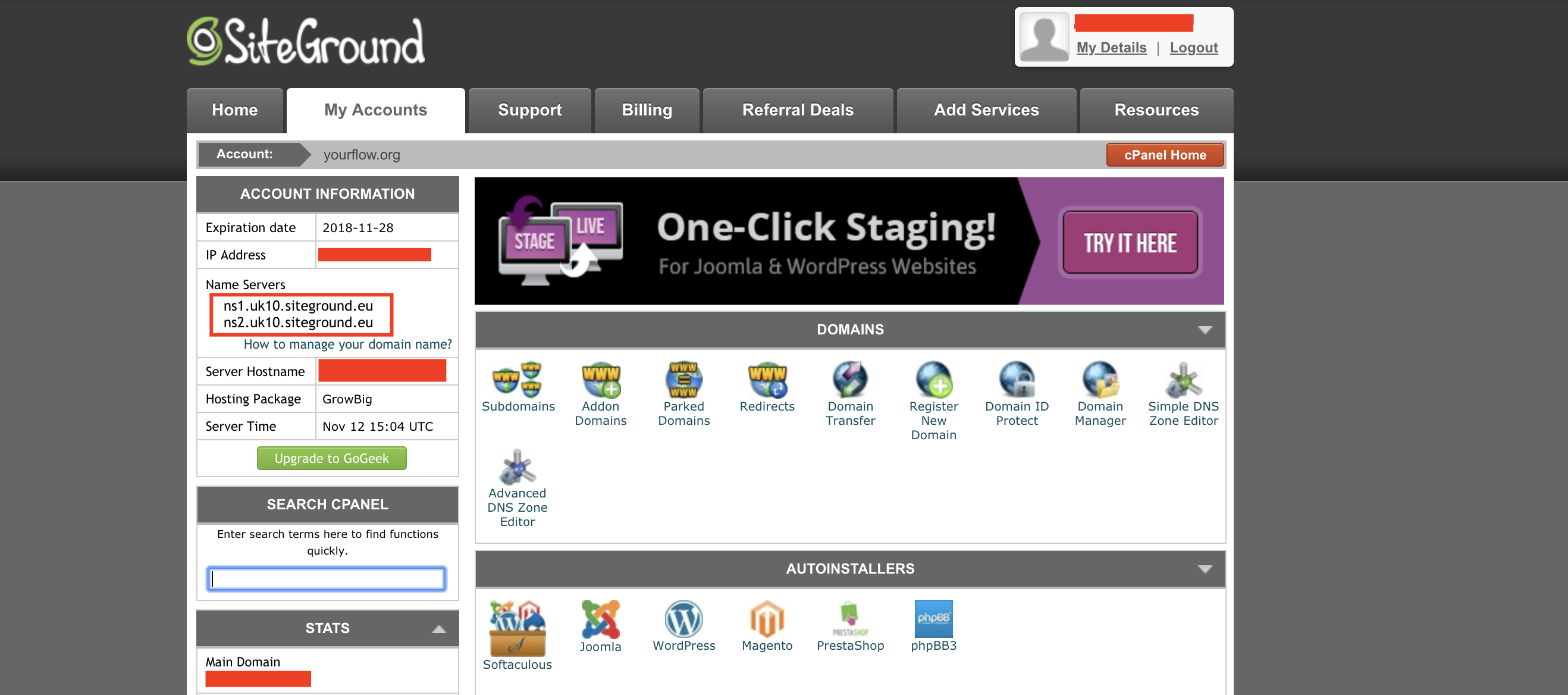 Note that the location of the nameservers information will vary from one hosting provider to another.
Once you find this set of nameservers, you can then copy them and paste them in the domain DNS settings page, which will vary depending on your domain provider (refer to your domain provider documentation if you are unable to find these settings).
Please allow up to 24 hours for the changes to propagate throughout the Internet, as this action is not instant.