Blank Website after theme update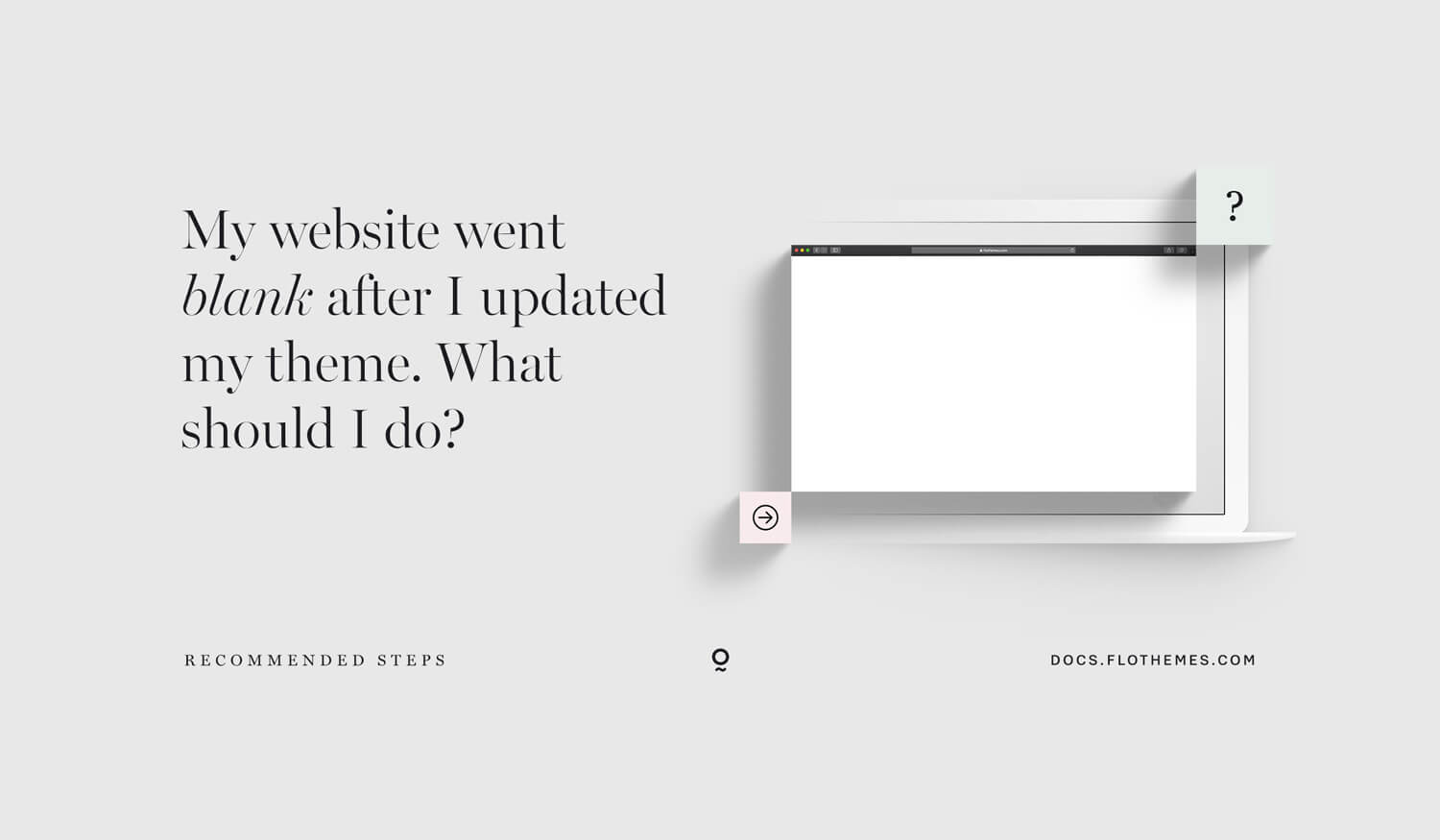 A common recommendation after updating your theme or any plugins, is to clear your website and browser cache, since it may still be loading your old files in your browser, causing you to see a WHITE SCREEN instead of your website. If you've recently updated your theme and your website went blank, please follow the steps described below. Take these steps into consideration every time you plan to update something on your website, as 95% of the time, issues you are seeing are due to uncleared cache.
Step 1
Update the theme (if you haven't yet). You can check if there is a new update inside the Appearance > Themes panel which can be accessed from the left sidebar.
Step 2
Clear the cache from your website. If you use WP Super Cache, here's how to do it: wpshout.com/quick-guides/delete-cache-wp-super-cache
If you use WP Rocket: docs.wp-rocket.me/article/53-clear-wp-rocket-cache
If you use a different caching plugin, please consult their documentation on the proper way to clear the website cache.
Step 3
Clear your browser cache. For Google Chrome, here's how you do it: support.google.com/accounts/answer/32050?co=GENIE.Platform%3DDesktop&hl=en
For Safari: kb.wisc.edu/page.php?id=69468
Step 4
If you're having a cache plugin, please check if you have this option enabled.
If yes, the browser won't index new scripts/styles from the update and will keep using the old cached files. In order to solve it, please disable this option.
NOTE: In case you still see a white screen loading, after clearing all your cache, please submit a ticket with your site login details and our support team will help. Submit a ticket here.