How to revert back to the old site after you published Clone site
It may happen that after you published the new site you may find out that you are not happy with something and you would like to work a bit more on it. As soon as the clone site goes live, in the FloLaunch sidebar, you will see the additional option – Revert Back, which will allow you to revert back to the previous live site.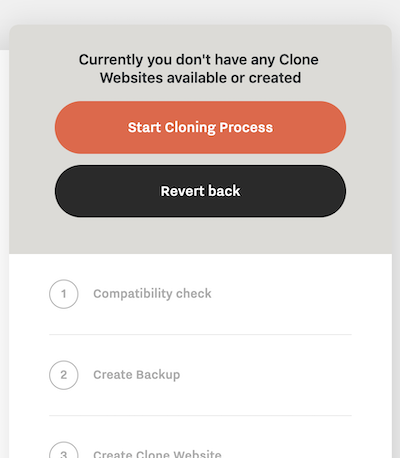 If you click Revert Back, you will be logged out and you will need to log in to access the backend. When you log in, you will see that the site you worked on is Clone site again, your previous site is live. The Clone mode will be disabled by default, you will need to activate it to keep working and launch it again when you are ready.

NOTE #1: The option to revert back to the previous site will be available until you create a new Clone site.

NOTE #2: Please note that the FloLaunch Plugin is a free product fully developed by Flothemes and we can't guarantee compatibility with all hosting providers.