How to publish FloLaunch Clone mode
When the backup is 100% created you will see the option to Proceed to Launch Step. Click it and you will get to the final launch step where you have some instructions and the Finish Launch Process button. When clicked you will be logged out and need to log in back.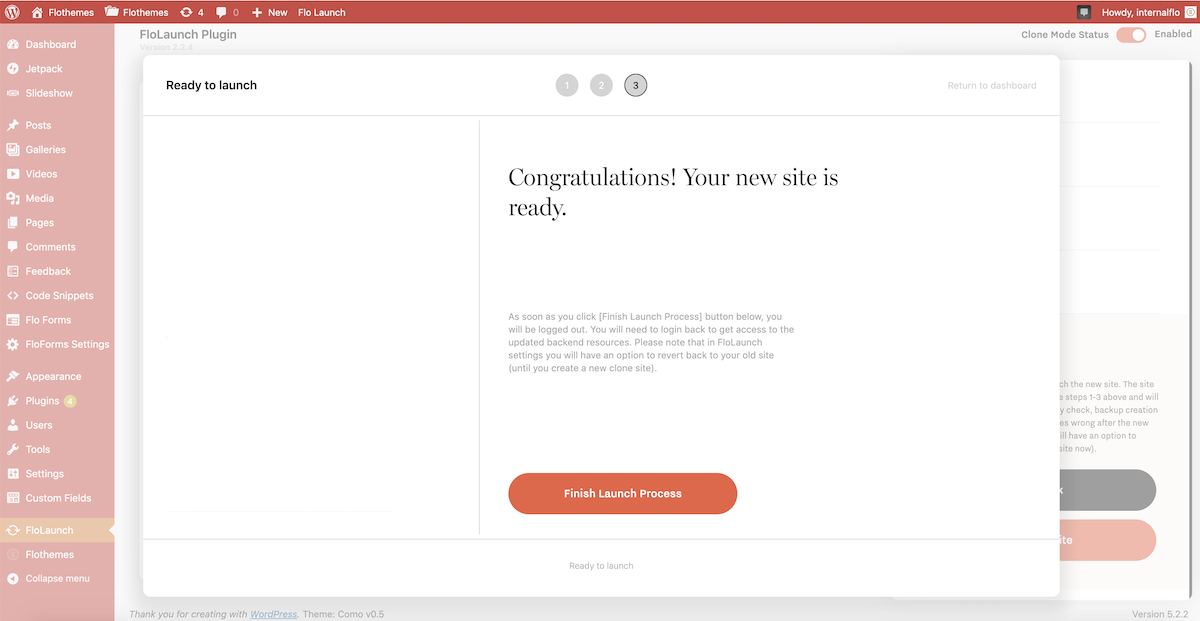 Next: Clear Cache
As soon as you log in after you finished the launch process you will see a popup with the Clear Cache option. We highly recommend using this option and clearing the server-side cache. Since currently both old and new sites are cached at your server, removing the cache will provide a seamless launch of the new site. Just click the [Clear Cache] button below and the static files will be regenerated immediately.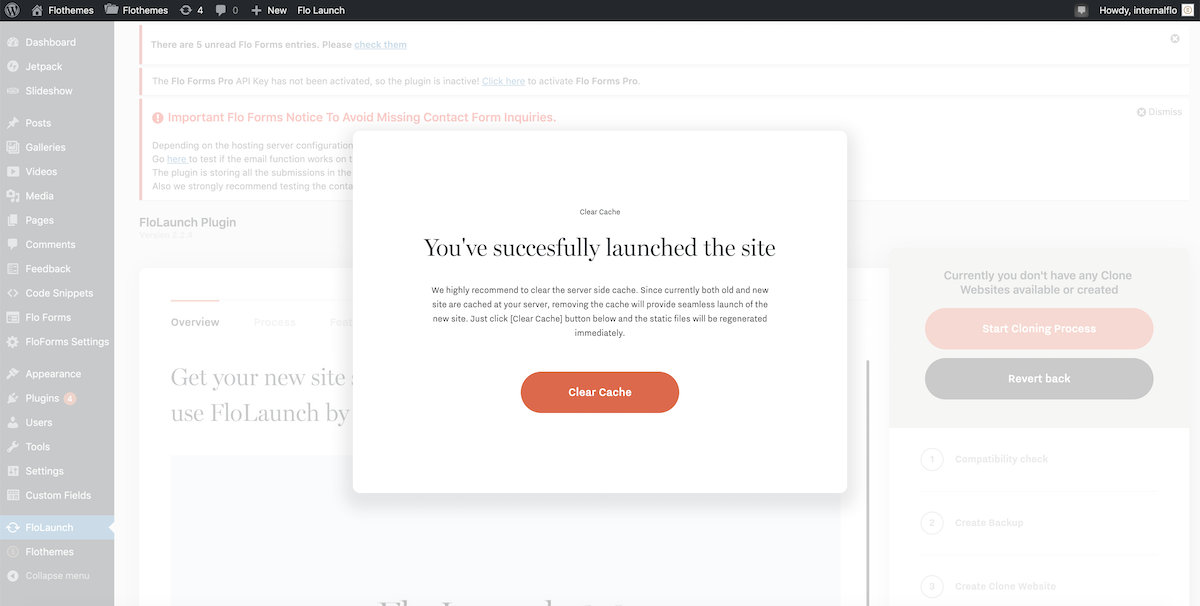 Now your new site is launched!
In the FloLaunch sidebar now you see the option to create a new clone site or revert back to the previous live site. The option to revert back to the old site will be available until you create a new Clone site.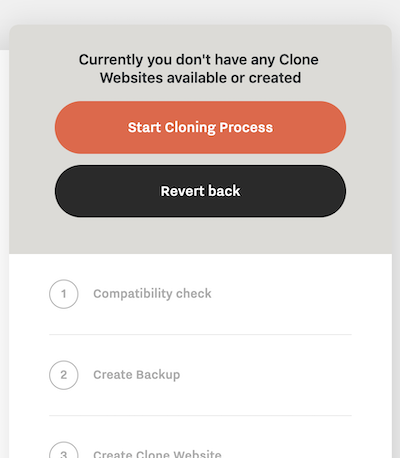 If during the process of launching your website you encounter any issues or your website wasn't properly launched, please do not worry. This doesn't mean that the work you did in FloLaunch is now gone. You can either follow these steps or reach out to our Support Team.
NOTE: Please note that the FloLaunch Plugin is a free product fully developed by Flothemes and we can't guarantee compatibility with all hosting providers.