How to share Clone site link
How often would you like to get your friend's opinion while working on the new site in Clone mode? Now you have this option with the new Share Clone Website option that we added to FloLaunch 2.0.
When you are on the page, post, or gallery in the backend (the content that you would like to share), in the FloLaunch bar at the top you have an additional option – Share Clone Website.

Click it and you will get a link generated for 12 hours that will provide access to your Clone page to a person you share it with. Click Copy and the link is copied to your buffer and you can send it now.

Note: The link is valid for 12 hours after you generated it.
If the person (you shared the link with) opened it after the expiration they will see a message: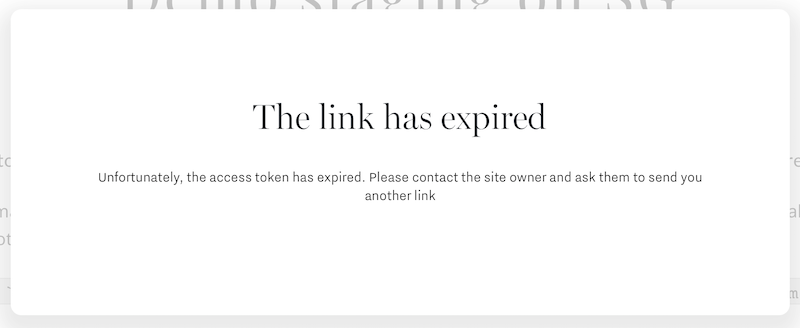 You just need to generate and send a new link that they should open within 12 hours after you sent it.
NOTE: Please note that the FloLaunch Plugin is a free product fully developed by Flothemes and we can't guarantee compatibility with all hosting providers.