How to remove the Flothemes icon?
We are often asked how the Flothemes footer copyright can be removed from the themes.
None of the themes allow us to do that. But there is a plugin that will help you to remove it.
All you have to do is to get the FloCredits Removal plugin and install it.
Important for Pronto All in One Users
As a Pronto All in One User, you receive as part of your subscription the FloCredits Removal plugin for free. To be able to install it, please go to your Account to be able to download the plugin. Next step would be installing the Plugin.
Next, go to Flotheme -> Footer -> Copyrights. You can either hide the Copyrights Area altogether or simply choose to hide/replace the Flothemes Icon.
If you want to add something else instead of the Flothemes credit icon, for example, an icon or link, you can do that by editing the Flo Footer Credits option under your Settings tab.
The most frequent HTML elements met in this area are the links and image HTML tags: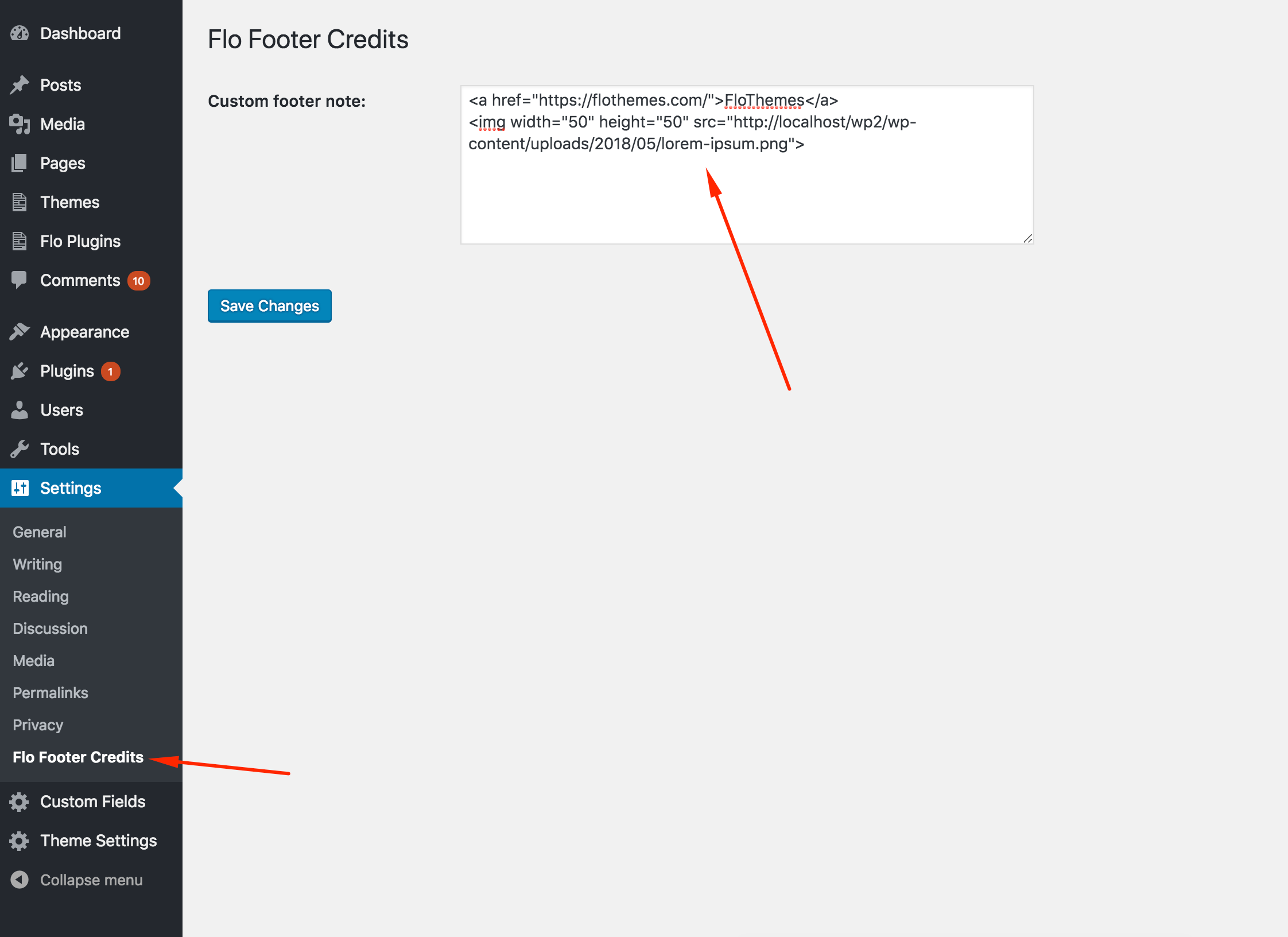 If you are not familiar with HTML, that is not a problem. The WordPress text formatter can do the coding for you.